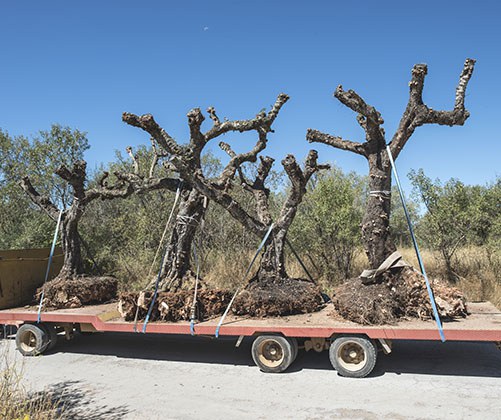 Trees are an excellent addition to any garden because they can quickly transform a desert landscape into a lush paradise, and provide plenty of shade from the sun.
Although it might seem any time of the year is an excellent time to plant because of the weather, this is very far from the truth. Autumn or the fall is the prime time for planting trees which in a way contradicts itself with what you could call winter being around the corner.
There are reasons for autumn being the prime time, and here we will look at the reasons why.
Seasonal Planting in Las Vegas
Summer is too hot,and no plant would make it through in the very early stages. New trees would dry out,and the summer can drag on into early fall which makes it even harder for new trees to survive.
Spring does have temperatures, which are ideal; however, with summer approaching there will be little time for trees to take hold, and with winds being around in this time, it can be too much for young trees to fight against.
Reasons Trees and Shrubs like being planted in the fall
Roots at this time of year are more active than ever. People think trees that lose their leaves are dormant, but this again is far from reality.
Trees might not be growing leaves at this time of year, and they need something to do with all their energy. This they channel into growing healthy roots,so they have a stable footing in time for spring when those blustery gales sweep through the valley.
When you plant in the fall, it will give your trees chance to acclimatize to the Las Vegas heat. The mild winters don't cause much of a problem, but once they have had time to prepare themselves for the summer months. Trees that are established can bare quite a bit of sun and heat so fall planting around October will give them plenty of time to adjust.
Experts can take out the guesswork
It might seem easy to do to purchase your trees and shrubs and plant them in the fall, and that is the end of it. Your trees still need some attention and do need planting correctly.
Watering is a prime example, and just because the air feels cooler, it might appear the earth is damp, but it isn't,and your trees will need careful attention.
Las Vegas Tree Removal Pros know as much about planting trees, and how best to care for them in their early months, as they do about tree removal. We have many experts on tree choice and tree planting, and the best time to transform your garden is not far away.