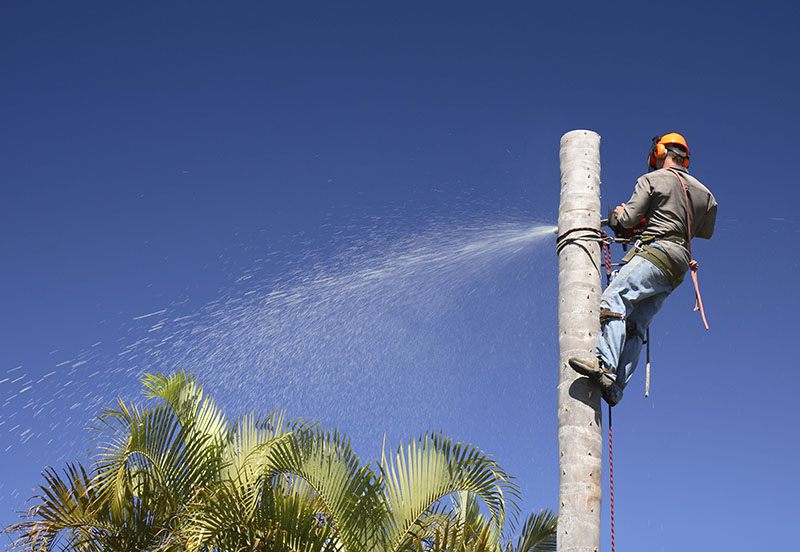 The addition of trees in your garden makes a big difference in enhancing the look of your yard. They also provide a low-maintenance option that delivers aesthetic benefits without the necessity of time-consuming maintenance. Whereas a new sapling can be low maintenance, you should remember that they will require basic care to secure growth and sustain the health of the tree.
By engaging in appropriate tree care, particularly during the initial five years, you will be able to ensure that your tree is healthy and mature for many years to come. So, "How do I care for my young trees in Las Vegas?" You can help with the following recommendations:
Adequate Watering for Las Vegas Trees
There is no secret about the fact a tree needs water to live, grow, and remain healthy; however, not following a suitable watering schedule can do more harm than good. Overwatering can cause mold, fungus, or rot, whereas under watering will affect the trees' growth. When irrigating young trees, be careful to:
Aim to provide deep watering that will allow roots to grow deeper into the soil
Avoid sprinklers or use a drip irrigation system instead
Check the moisture of the soil to make sure there is sufficient drainage. Soil needs to be moist, not wet or waterlogged.
Maintain a regular watering program and note that young trees may require more water, particularly for the first three years.
Adding Mulch to the Mix
Mulching all around the base of the tree helps to prevent weed growth as well as helping the soil to retain more moisture by giving a young tree a better source of the nutrients it needs to grow.
A thick layer of mulch should be about 3-4 inches thick and not have direct contact with the tree.
Ensure you remove any weeds or grass before applying the mulch to prevent the tree from competing for moisture and nutrients.
Tree Pruning in Las Vegas Isn't Just to Look Nice
Tree pruning is most efficient in the winter months when the tree is inactive, and its growth has slowed down. Pruning enables the removal of damaged or unhealthy branches, which could endanger the rest of the tree. The removal of weak, diseased or dangerous branches also helps maintain an environment of safety surrounding the tree for family and property.
Investing in Young Tree Care in Las Vegas
Rather than tend to your young trees yourself, you can enlist the help of the professional tree care specialists. For countless homes and businesses around the Las Vegas area, they care for trees of all ages. Don't hesitate and you can begin your tree care straight away with Las Vegas Tree Removal Pros. For over two decades, they have been watching and helping the trees grow to their full potential around the region.