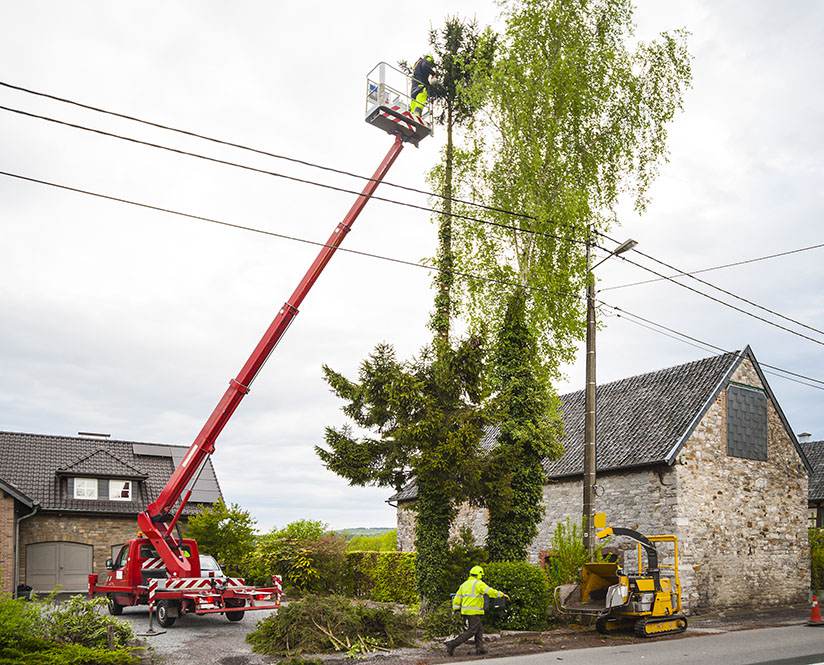 In spite of caring well for all the trees on your property, there can come a time when a tree may need removing. Removal of a tree can also be a required step in maintaining the attractiveness of a garden or making room for new landscaping, but may also be a requirement if the tree shows signs or symptoms of needing removal.
While the decision to cut down a tree can be a difficult one, this is often a significant decision to protect the property, the surrounding landscape, and even people. Read on to see the signs a tree needs removing In Las Vegas.
Las Vegas Trees Can Decay
As microbes and fungi digest wood, a tree starts to decompose. Not only are trees showing signs of decay unsightly in appearance, but they can also pose a severe danger of falling, causing damage to a nearby building or even people passing by.
Regrettably, decay isn't a problem that can quickly be addressed and fixed. Decay is a stark reminder of the need to remove a tree soon. Decomposition symptoms may include loose bark, cracks or deep holes in the trunk, fungal or mushroom growth, weak branches, and the presence of carpenter ants.
If you see whichever of these symptoms or you suspect potential decay, you must consider removing the tree very carefully. When you are not sure if the negative signals you see on a tree are decay or treatable disease, you will need to contact your local tree removal experts. They will have experience in removing trees before they become a problem.
Root Problems with Trees
Big-rooted trees can be an issue for any homeowner. Invasive root systems may affect a lawn's health or at the very least, make mowing and maintenance difficult. Roots can grow in concrete and cause cracks that compromise the structure. Intrusive roots can even cause severe sewer and plumbing problems.
Dealing with possible repairs from invasive root systems is costly. An expert arborist can evaluate a tree's root system and help you determine if it is better to remove the tree before damage can be done.
Weak Trees in Las Vegas
Trees that have been damaged or weakened are just another clear sign of the necessity to remove a tree. Weather-related or other incidents can damage trees.
Root systems can also weaken or damage trees. For instance, some trees will grow circular roots that can never support the load of the tree adequately. Trees with substantial damage or inherited weaknesses are a threat to the safety and security of your home as well as to those who live in it.
If you discover signs of potential weakness or clear signs of damage, contact your local Las Vegas tree removal professionals as soon as possible.
Who Can Deal With Problem Trees in Las Vegas?
It doesn't matter if you have tree issues at home or around a business. It isn't as hard as you think to find a tree removal company. It is harder to locate a good company that delivers a handful of different services that can meet all your tree issues from dangerous trees to tree stump removal.Las Vegas Tree Removal Pros have been dealing with issues of this nature for decades. With the ultimate in tree care, they can care as much for a tree that has seen better days and requires removing, or they can tend to trees that will last for another few years.